Blockchain
Pepe Coin Price Prediction – Is The $500 Million Market Cap Meme Coin Overvalued?
Join Our Telegram channel to stay up to date on breaking news coverage
Down approximately 70% from its all-time high, can Pepe coin still retrace deeper with its market cap of $520 million? Is it overvalued as a meme coin? This comprehensive guide provides an in-depth analysis of the Pepe coin price prediction.
By examining the factors influencing its current trends and considering market indicators, this analysis aims to present a balanced outlook on the potential trajectory of Pepe coin in the coming days or weeks.
While BTC trades sideways today, alternative cryptocurrencies are experiencing a decline in value. Many other meme coins are showing similar price movements, including PEPE coin, which is also having a rough day.
The Pepe Phenomenon Nears its End as Traders Sell Off Holdings
While recently launched meme coins still draw some interest, the trading volume of older coins like PEPE crypto has decline. Early meme coin buyers have already sold off a significant portion of their holdings.
Pepe played a pivotal role in the meme currency craze, with newly released meme tokens outperforming prominent cryptocurrencies like Bitcoin and Ethereum. Within a month, Pepe saw a staggering 8000% surge, turning several modest traders into millionaires.
One anonymous trader invested just $273 in Pepe and made tens of millions of dollars in returns. However, since the market's meteoric rise, Pepe coin holders have endured a challenging period of cascading price action. Top buyers are currently facing a -70% loss, leading to concerns about whether Pepe currency will eventually become worthless.
The video above provides an in-depth overview of the Pepe coin price prediction, follow his YouTube channel for more crypto price prediction videos. Jacob Crypto Bury also runs a Discord channel with nearly 15,000 members.
PEPE Price Prediction
Currently, Pepe coin is trading at $0.000001328, with a 24-hour trading volume of $35.60M and a market cap of $558.62M. In the last 24 hours, the price of PEPE has decreased by 0.74%. Its all-time high was $0.000004408 on May 5, 2023, representing its peak price.
However, with the current price at -69.33% below its all-time high, PEPE's recent performance reveals certain limitations. Over the past seven days, the token experienced a decline of -11.71%, maintaining the bearish trend. For Pepe coin to improve, it needs to break the trading range of $0.000001080 to $0.000002175.
The current target for the meme coin is the range low at $0.000001080, which would signify a price reduction of more than 20% from its current level. Acquiring the token at its current price may come with considerable risks.
Despite the widespread use of Pepe the Frog memes that served as the token's inspiration, its long-term potential is significantly affected by the lack of a united and cohesive community.
Pepe Coin High-Profitability Alternative
The absence of a cohesive narrative continues to make the crypto market susceptible to unpredictable price fluctuations. Pepe coin previously offered investors the much-needed profitability during a weak market last month. However, over the past few weeks, its performance has plummeted, ranking among the lowest in the crypto market.
With PEPE prices on a decline, investors are actively searching alternative options. At the same time, there is a notable surge in demand for alternative coins like Wall Street Memes token and Chimpzee, indicating a strong interest among investors in these new crypto projects.
Wall Street Memes
Several alternative initiatives have emerged, but only a few have gained validation. Among these, Wall Street Memes has captured investors' attention, evidenced by its rapid million-dollar fundraising. In a span of just eight weeks, Wall Street Memes' initial presale round, which commenced in late May, has successfully raised approximately $18.5 million.
Although the project has previously conducted several thriving whitelisted mints, including the Ethereum-based Wall St Bulls collection on OpenSea and recent Bitcoin NFTs mint, this marks its first foray into token presales. For those interested in participating in the Wall Street Memes presale, here is our guide on how to buy WSM token.
The project has garnered a devoted following of over a million investors and traders, due to the success of its NFT projects during the last crypto bull run. Despite receiving relatively little press attention, Wall Street Memes has gained visibility on various cryptocurrency news websites and YouTube channels, a testament to its substantial presence on Twitter.
WSM is an entirely community-focused ERC-20 token with a total supply of 2 billion, of which half is allocated to the presale and the other half for community prizes and exchange liquidity. The presale will span 30 stages, with incremental price increases and a hard cap set slightly above $30.5 million.
Wall Street Memes seeks to evoke the spirit of AMC and GameStop's short squeeze, reminiscent of the 2021 viral "meme stock" phenomenon, within the crypto community. This timing could prove opportune, considering that new low market cap meme coins have outperformed Bitcoin and Ethereum as the best-performing crypto of 2023. The current WSM token price is $0.325.
Invest in WSM at wallstmemes.com.
Chimpzee
In the world of crypto projects, we observe numerous ventures exploring new financial solutions. However, there's a notable scarcity of active environmental and social projects. A new trend is beginning to emerge, and one project leading the way is Chimpzee, dedicated to environmental preservation and supporting its inhabitants.
Chimpzee offers users the opportunity to generate passive income while contributing to environmental initiatives through various features like Play-to-Earn, Shop-to-Earn, and Trade-to-Earn services. The ecosystem includes a Chimpzee store, an NFT market, and the Zero Tolerance Game, all aimed at furthering this cause.
Moreover, the Chimpzee team has committed 10% of the token supply and a portion of earnings to organizations supporting environmental causes. To enhance users' benefits, Chimpzee will introduce a Chimpzee NFT passport, granting access to higher passive revenue opportunities.
🌟Prepare for an engaging journey with the #Chimpzee #NFT Marketplace!🚀🐵

💰Hold a #Chimpzee #NFT passport or actively trade to earn a share of trading fee profits!💻

Don't miss out on the 125% bonus before it decreases on the 1st of August!🚀https://t.co/Geog3EVuMC pic.twitter.com/1Lvh6VizpF

— Official Chimpzee Project (@RealChimpzee) July 30, 2023
Possessing this passport allows users to earn more CHMPZ tokens through their interactions within the ecosystem. Chimpzee provides a mobile app that allows users to create their unique chimpanzee AI avatar, crafted by AI technology.
There are two types of passports available, with the Diamond NFT Passport being more expensive than the customized Chimpzee NFT passport. To participate in the Chimpzee presale and acquire these unique passports, 40 billion CHMPZ tokens will be available across four rounds.
The price per CHMPZ token will increase from $0.000775 to $0.0011 in the final stage. The presale has already garnered over $1 million in funding. During the presale, users also have the option to purchase the Chimpzee Diamond NFT passport, which has limited availability.
Those who miss the presale will have to pay a higher price later, and they will also need to wait for the presale investors-only whitelist NFT passport prelaunch to access the Chimpzee Diamond NFT passport. This exclusive passport is only available to first-round participants.
Chimpzee's presale has shown strong results and it has the potential to make a significant impact on the market for environmental projects. It's an initiative worth keeping an eye on, especially for those who see the advantages of participating in the presale early on.
Invest in CHMPZ at chimpzee.io.
Related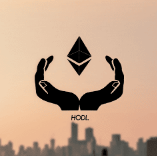 Get Educational Courses & Tutorials
Free Content & VIP Group
Jacob Crypto Bury Market Analysis Videos
Leverage Trading Signals on Bybit
Next 10x Altcoin Gems
Upcoming Presales & ICOs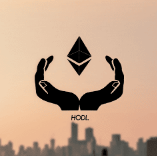 Join Our Telegram channel to stay up to date on breaking news coverage