NYSE Updates
Fisker has big plans for more EV models—here are 3
Electric vehicle startup Fisker
FSR,
-1.93%
made the first deliveries of its Ocean SUV less than two months ago. The company proudly announced that customers had taken possession of 22 examples in late June.
But it has much bigger plans.
At a Tesla-like
TSLA,
-1.10%
"product vision day," recently, Fisker showed off three more models it hopes to bring to market. Two had been rumored for some time, but one — a pickup — was a complete surprise.
More: What's a Fisker Ocean? Here's the new electric SUV by the numbers: price, range, warranty and more.
Fisker Pear
The smallest of the group is Fisker's most affordable planned EV. The Pear (Personal Electric Automotive Revolution) will be "available in four trim levels, priced starting at $29,900, and scheduled to be available in mid-2025."
A compact SUV, the Pear "delivers sporty handling while allowing room for spacious and modular interior with seating for up to six," the company says. Fisker offered no performance details.
Fisker has been accepting reservations for the Pear for some time. Interested buyers can get in line for $250.
Related: 18 new EVs to watch for in 2024
Fisker Ronin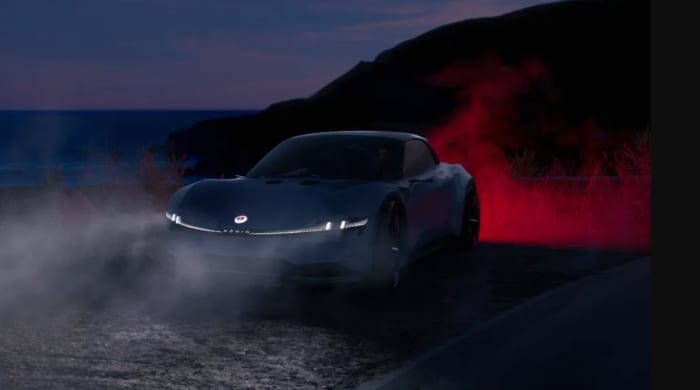 The second of the group is what Fisker calls "the world's first all-electric 4-door convertible GT sports car." The Fisker Ronin uses three electric motors "projected to deliver massive 1,000-plus horsepower and 0-60 mph in approximately 2.0 seconds."
It will seat five, the company says, and combine a hardtop convertible form with four butterfly doors.
Shoppers can reserve one Ronin for $2,000 and a second for a "fully refundable" $1,000 fee — which seems to suggest that the first reservation isn't refundable.
Fisker did not reveal the final pricing for the Ronin.
Also see: Volvo's new electric EX30 offers exceptional safety and power—and the price is a bargain among EVs
Fisker Alaska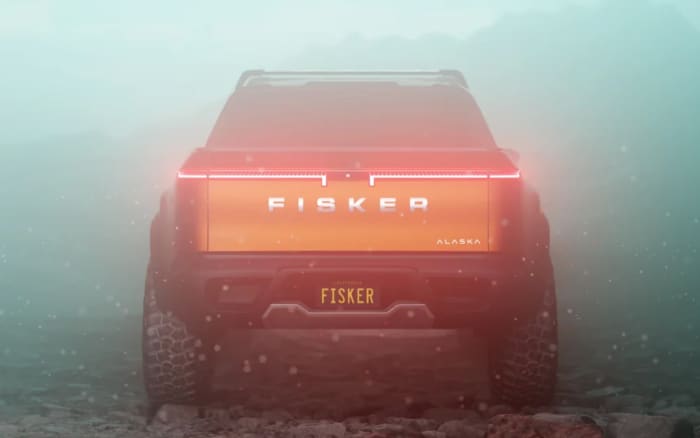 The third new model — one the press had never seen before — is a 4-door pickup called the Alaska. It includes "a cargo bed extendable from 4.5 feet to 7.5 feet to 9.2 feet." Fisker predicts a driving range of 230 to 340 miles and says pricing will start at $45,400.
Interested shoppers can reserve one Alaska for $250 and a second for a refundable $100 fee.
Plus: Fisker Ocean out-ranges Tesla Model Y by 30 miles
All of this is still precarious
The designs are impressive. But designing an electric car isn't the hard part. Taking it from a model you show off to the press to a car available for purchase is.
TechCrunch notes that Fisker had some less promising news on that front. Company chairman and CEO Henrik Fisker told the publication that a promised deal with manufacturing giant Foxconn
2354,
-0.71%
may not be as firm as the company has implied in the past.
"In the Foxconn deal specifically, we don't yet have a final conclusion to this deal," he said.
Fisker is one of several EV startups hoping to become the established automakers of the future. But that is a daunting task. Analysts increasingly predict that a culling of startups is likely, with some newly launched EV builders shutting down over the next few years.
Rival Lordstown Motors
RIDEQ,
-2.09%
recently declared bankruptcy after an agreement with Foxconn fell through.
Related: After Lordstown bankruptcy, a shakeout is expected in the EV market
This story originally ran on KBB.com. 
Source link